The Department of Environmental monitoring and nature use is one of the three basic departments at the School of Ecology, V.N. Karazin Kharkiv National University, training students in the field of "Ecology", "Ecology and environmental conservation" and  "Wildness protection" .
History of the "Environment Monitoring and Nature Use department" (before 2013 – "Department of Monitoring, Nature Use and Prevention of Emergency Situations") began in 2007 with creation of the School of Ecology at V.N. Karazin Kharkiv National University.
The specific feature of the department is training of masters and bachelor in the educational program "Wildness protection" started in 2019, which students obtain in addition to basic specialty "Ecology".  It is through this specialty that the department graduates are successfully employed at administration and research departments of natural sites – reserves and national parks.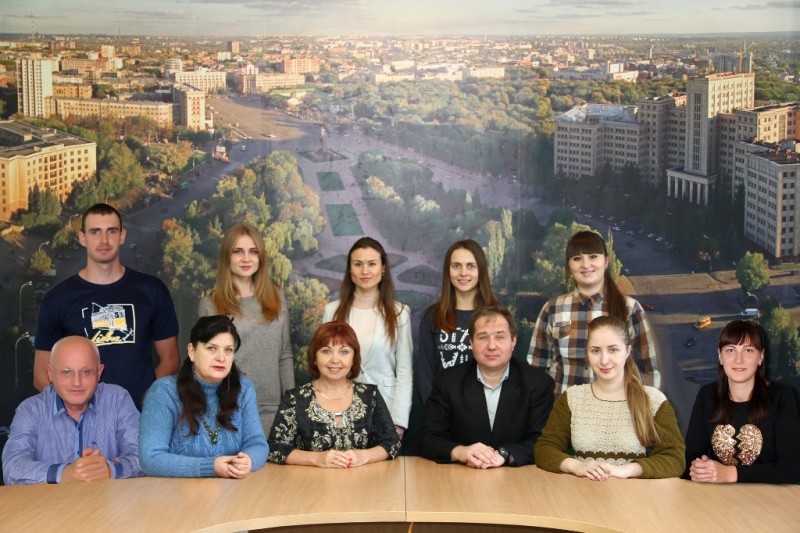 The Staff of the Department are friendly community of the like-minded people with a high level of training and a wide range of scientific interests, which include the study of ecological problems in geography, landscape, forestry, agriculture, soil, meteorology, etc. It is through this the department successfully develops eco-landscape study, eco-agriculture, eco-military, eco-dendrology, eco-meteorology, eco-medicine and other research fields.
Active lifestyle position of the department employees allows to successfully carry out scientific and  educational work, support of international ties, participate and organize  conferences, write articles, tutorials and textbooks, but the main thing is  to be in a whirlwind of events at the Faculty and beyond.